Artist Rosemary Mosco (creator of the comic above) is joining the Stated Clearly team to help with illustrations on our animation What is Evolution. Rosemary is a comic strip artist most well known for her hilarious bio-based comic strip Bird and Moon.
Rosemary has spent her life trapped between the worlds of art and science. We at Stated Clearly know that this is an odd place to be in but Rosemary explains it best with her recent comic: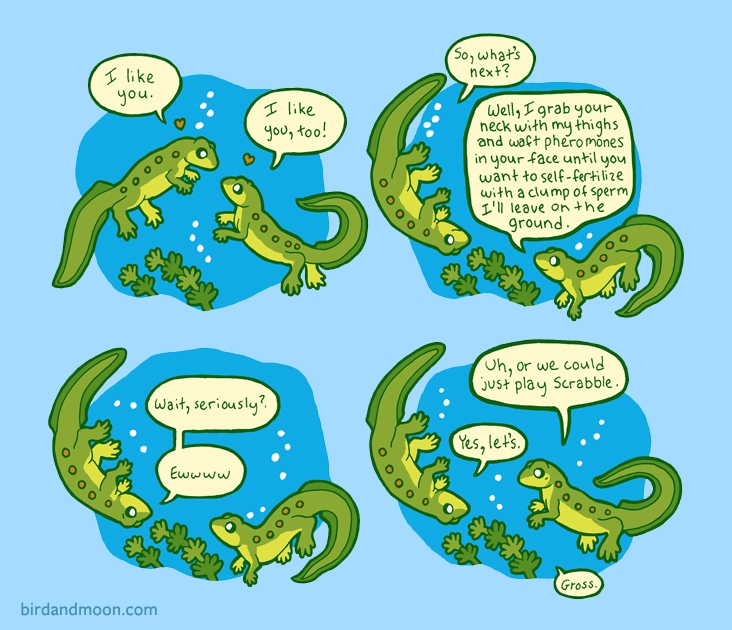 Being an incredible artist with an obsession for science education, Rosemary is a perfect fit for us at Stated Clearly.
Welcome! We are thrilled to have you on our side!